Blog
Exporting data from Organise to Google Product Search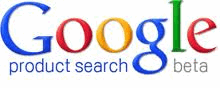 I'm very excited about the latest release of Organise.
Google product search has always been important to me with my online retailer's hat on, but maintaining and submitting the files has been difficult.
I've maintained my files manually - initially by maunally typing an xml file, and more recently by using a spreadsheet and saving as tab-delimited. It's not an easy way to manage the data and the biggest pitfall is forgetting to submit a new feed regularly. Clicks dry up and you realise that your data has expired with no notification.
It has only just occurred to me that by using Organise's Data Management (Reports) I could simply write a report configuration to export my existing inventory information in the required format.
OK, it's taken a little bit of work; I've had to add a couple of fields to Organise and add a tab-delimited export alongside the existing csv and html but I'm now successfully submitting my data to Google Product Search, and all of this, including the report configuration file, is now in the release version of Organise Pro for everyone else to use.
As for remembering to generate and submit an updated file in a month's time - an alarm in Organise's Time Management will take care of that.
More details about using this feature is in the manual: peacockmedia.co.uk/organise/manual/v5Pro/google-mapping.html
---
Review of Organise at Mac360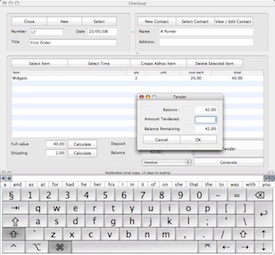 I'm very happy with a great review of Organise at Mac360 from Alexis Kayhill.
Organise has had a few updates recently; improvements to the checkout (EPOS) interface (pictured right), general fixes and improvements (full details in the release notes / version history)
I've also managed to release a couple of videos which will help to give interested visitors a good idea of its capabilities and also provide a quickstart guide to those who just want to download and get going.
---
Scrutiny special offer tomorrow (22 Dec 11)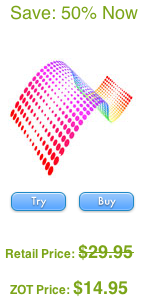 A recent promotion as part of a bundle at http://www.macfriendly.org worked a treat. I'm hoping for similar success at MacZOT.
A licence key will be available at half the usual price for 24hrs at http://www.maczot.com.
It seems a great way to introduce the software to many new users. Thanks to Mike Biskup for his help with this.
---
Machine translation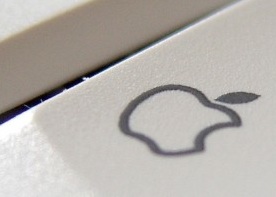 I noticed in my website stats that a good deal of visitors were arriving having read about Integrity on the OSX Freeware blog (thank you to them).
I was of course delighted with that, but what really impressed me was the translation of the website that I saw when I viewed it using Google's translation tool - View the translation
I'm amazed. I've always regarded machine translation as 'good enough to get the gist'. There are a couple of glitches but in contrasts to my previously dim view of auto-translation, it almost reads as if it had been written in English. (I love the fact that in a translation of German -> English, a French experssion is used!)
---
Website Visualisation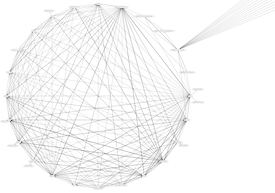 I've been experimenting with visualisations of a website using the data generated by Integrity and Scrutiny. It's been fairly easy to put out the data as a standard dot file and let a third-party graph generator do the work.
These first attempts, while useful, do look more aesthetically pleasing as abstract images. See more on Peacockmedia's facebook page
The next release of both applications shouldn't be too far off and I have other exciting things I'd like to get in too.
Thoughts welcome. Contact me
---
Do I go with App Store or think different?

I have an important decision to make about the licence key for Scrutiny. Having made the difficult decision to charge for it, and put it out there as a free beta I now have to decide whether to go with the web or app store. Or both.
The app store is expensive and complicated, but could possibly reach a much bigger audience. But is it necessary - perhaps customers for this type of app are well clued-up and perfectly comfortable with finding and downloading apps from the web - and perhaps the app store is better for consumer stuff rather than techy stuff. What do you think?
Thoughts welcome. Contact me
---
Revisiting the Tiger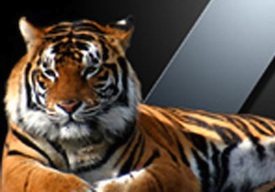 Having made the decision (below) to support ppc users and 10.5 / 10.6, I've just released a new version of Scrutiny which should run on ppc machines. Not only that, I've had less trouble than I expected and have actually been able to build an application that runs on 10.4 Tiger and all systems up to date including the new 10.7 Lion.
(ppc = Motorolla Power PC - the processor Macs used before the switch to Intel. Applications that run on both are 'universal binary', ie they contain code for both processors.)
It should now be quick and easy to build a new version of Integrity which will also run on Tiger through to Lion, ppc or Intel. Look out for news soon.
I'm getting a little bit of feedback and have been able to repair bugs that people have reported. I also now have a healthy enhancement list which is great because in October I hope to switch Scrutiny to being a paid app which will enable me to allocate a certain amount of time each week to supporting and developing it.
---
The beautiful snow leopard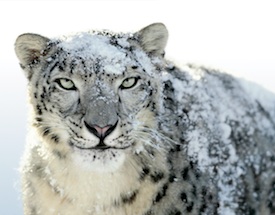 Isn't she gorgeous? I'm now appreciating that the operating system she represents is beautiful too.
Not an early adopter, I had to buy and install Lion because users were finding that Integrity wouldn't work on the new OS.
I quickly fixed the problem, but found plenty of things about Lion that I really don't like.
I found a secondhand machine for day-to-day use and now that I'm back on Snow Leopard I love it.
Something else has made me think about users of older systems too. A user of my new product Scrutiny asked about ppc support. The answer is that I have been forced to move to XCode 4 in order to find and fix Lion problems. However, XCode 4 doesn't allow me to build a version which runs on ppc machines. Therefore I released the beta as intel / 10.5 upwards.
It seems that maybe I can use XCode 4 to build for ppc and all of these things have made me think that it would be a good thing to support older macs and versions of OSX.
Rather than try the XCode 4 conversion (I've found messing with build settings to be hair-tearingly frustrating) I may instead rebuild the products using XCode 3 and work in that.
Either way, I'm aiming to support Integrity and Scrutiny on ppc and intel, 10.4 and above if possible, or 10.5 and above if not.
---
Bing optimisation

Have just read a very interesting interview about Bing. Inbound links are only the third most important factor for the Bing search engine. Are you interested now too?
One quote that stands out: "Your Sitemaps need to be clean. We have a 1% allowance for dirt in a Sitemap. Examples of dirt are if we click on a URL and we see a redirect, a 404 or a 500 code. If we see more than a 1% level of dirt, we begin losing trust in the Sitemap"
That seems like a good reason to regularly check your site using a link checker such as Integrity or webmaster tool such as Scrutiny which will clearly flag those problems and can generate the sitemap for you. (Obviously the sitemap will only be clean if you fix the problems that it flags up!)
---
I'll keep all OSX and geeky stuff on this page. For my thoughts about working from home, please see workingfromhammock.blogspot.com